It is widely known that a sure fire way of getting noticed on the Web is to guest write on another site. Not only does it help to expand your portfolio beyond your own immediate circle of influence, it also exposes you to visitors who are part of the traffic on the other site, which gives you an opportunity to gain some recognition there, too. Now is your chance to connect with a new audience: the readers at Retrowarehouse!
Retrowarehouse publishes original content, opinion pieces, reviews, profiles, trending topics, and breaking stories in the area of lifestyle, culture, events, entertainment, travel, leisure, music, film, and more. (Click here to see a list of all Categories we cover.) It provides writers with a platform to publish articles, which include their bio and direct links to their Web site and social media accounts so readers can keep up with them.
And It's All About Our Contibutors!
As a team member, we allow you to write about whatever you like—limited only to the Retrowarehouse categories. This will help you gain fresh eyeballs for your own blog or site. Being a part of Retrowarehouse is easy and anyone who writes can join today!
The advantages of writing for Retrowarehouse include:
Developing yourself into an expert in your own field;
Expanding your portfolio and online brand;
Writing for one of the most widely-marketed brands in the blogosphere;
Gaining visibility for your writing samples;
Having access to a stable platform;
Last, but certainly not least: Earning a

supplemental, passive income

!
It Pays to Write for Retrowarehouse!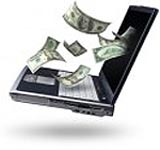 There is more than one way for Writers to profit at Retrowarehouse. No "ifs," "ands," or "buts" about it! Why? Because we appreciate your contribution to Retrowarehouse. All of the ad revenue generated by most banners posted with your article goes directly to you. Read more below:
Your share goes directly into your Google Adsense and Chitika accounts in real time, so you don't have to wait for any other accounting system to calculate how much you earn. Don't worry if you don't have those accounts yet—we help you get them!
You are rewarded with a bio posted on every article you write, which includes, at your preference, a link to your site and/or links to your social media identities.
Articles are automatically announced on the Retrowarehouse Facebook, Twitter and Pinterest pages. Many get additional coverage in the in-house e-newsletter and other publicity in which Retrowarehouse participates, so you gain even more exposure for your work!
If you have a Pinterest account, you are invited to join us on the "Central Georgia on My Mind" board.
Make Money Writing for Retrowarehouse—Join Us Now!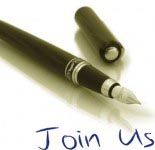 It's so quick and simple to get start blogging at Retrowarehouse:
Complete

this form

.
Provide a Google Adsense PUB number and/or Chitika ID so you can get paid. Don't worry if you don't have those accounts yet! Retrowarehouse has other writers who have already gone through the process of obtaining those accounts using the instructions posted in the Writer's Resources area and they also will help shepherd you through the process!
Submit a bio. At the bare minimum, it should provide our readers with information on your interests in and/or connection to and/or knowledge of entertainment, culture, and events in Central Georgia.
Agree to follow the Writing Guidelines that you can access in the Writer's Resources area after joining the team.
Have a Gravatar (globally recognized avatar)—an icon that's usually a photo—to help brand and identify each of your articles. Click here if you need to create a Gravatar account. Please note that you must use the same e-mail address in both accounts (Retrowarehouse.com and Gravatar.com) for your icon in your Gravatar account to display in your Retrowarehouse articles.
Click here if you're interested in becoming a Retrowarehouse contributing writer!